Acid Rain And The Mystery Fog
Chronicled by

Afronuts

@ Monday, March 22, 2010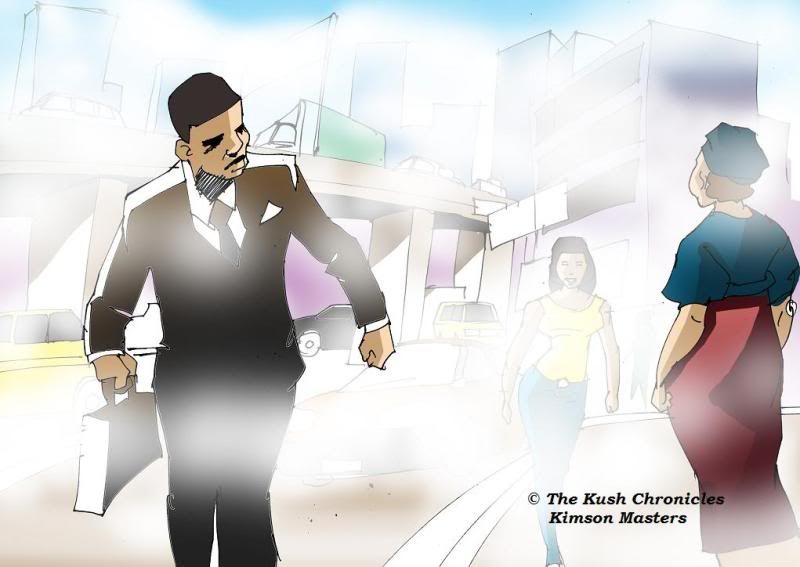 A few days ago, I got a forwarded email from a yahoogroup of which I was a member. The topic caught my attention. It was a mail warning of a forthcoming Acid rain that would soon hit the streets.
I was incensed on getting this mail. In all my webtime spent on the internet, I've come to realize the myriads of fake alarms circulated via the internet by some scare junkies. So coming across a mail like this got me really skeptical about the whole issue.
But then a number of happenings got me wondering whether there could be some truth in this matter.
First of all, the controversy surrounding Chemtrails.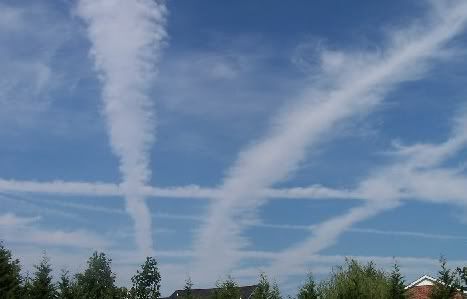 If you happen to be outdoor at anytime of the day and you saw an aircraft flying across the sky and leaving behind a long trail of smoke which doesn't fade away easily, chances are that you've just spotted a Chemtrail. What it's supposed to have been is a Contrail. But while Contrails are just a matter of smoking planes of which the trail of smoke doesn't stay long in the air, Chemtrails stay longer in the air and still get to be vividly noticed than a Contrail.
And Chemtrails are known to be chemicals sprayed in the air for some diabolic reason. It's equally a method used for biological warfare too. And then some evil people who probably want to create an artificial disease so that they can sell the cure and make money or just reduce population would consider doing it this way.
Here in Lagos, I happened to notice a Chemtrail once and wondered what on earth it was being sprayed for. But that was nothing compared the numerous ones reported in different places in the US. (Google and see for reference).
A couple of years ago, Lagosians awoke to discover that the whole of Lagos was foggy. The problem was that it was not yet Harmattan season and this particular fog had a peppery sensation to the eyes. It was a scary situation but later it was discovered that a chemical from somewhere had leaked into the atmosphere. Till today, no one can really pinpoint the genesis of that strange mist.
Now I woke up this morning to discover that everywhere had suddenly gone foggy and Harmattan was still far off. The Rainy season which came before Harmattan had not even started fully. The cars in our compound had gone dusty overnight. I thought it was because of something that got burnt somewhere and smoked through the atmosphere.
It was not until midday while at work that everybody noticed that it was still foggy and word was beginning to go round that the rumoured Acid rain would soon hit.
I had to question whether it was that easy.
I went online searching information on Acid Rain and came across stuff that debunked the whole rumour.
According to
an article from a citizen focused NGO
:
The so-called "acid rain" issue has been used for many years to press for more regulations and restrictions on the activities of citizens throughout America. Alarmists claim that acid rain has wiped out fish in many lakes and streams, destroyed forests, ruined crops and buildings, and that it poses a serious threat to human health. What is referred to as "acid rain" is simply rain that has absorbed airborne particles from both natural and manmade sources. Although some groups continue to try to scare Americans with stories of acid rain, scientific evidence shows that these stories are greatly exaggerated.
The truth is that after a decade of research, scientists have concluded that the so-called threat of acid rain is largely nonexistent.


With that, I could conclude that the acid rain theory was just another cock and bull scare tactic.
But what about the strange fog that's currently pervading Lagos as at the time of this post?
Is the weather going crazy, has there been another chemical accident or somebody is just playing diabolic games?