The Cartoonist...To return or not? 1
Chronicled by

Afronuts

@ Tuesday, August 02, 2011
Someone once asked me if there was anything that I couldn't do simply because I was exhibiting all manner of skills - what people would refer to as multi-talent. I never saw myself as that; I rather saw myself as being adventurous and trying out all manner of things. To my surprise, I've found out that there are things I could do that I never thought would be as good as some people claim it to be.
I decided to go down memory lane and take a look at things I had ventured into in the past. A good one was cartooning. I had always wanted to be an artist but my Dad felt artists were hungry people (well, as at that time it seemed so.) So I veered away from the fine arts and went after the literary arts.
But it was hard to stay away from some aspects of fine art. I delved into drawing and explored mostly the aspect of cartooning. It was during that period I came up with these cartoons which I drew way back. I didn't know how to use drawing software to create these. So I just drew on paper and scanned it onto the PC, did a little brush-up with photoshop and I was done.
I has developed a drawing style and was becoming consistent. But I somehow stopped because I wasn't sure if it was going anywhere. Now looking at these drawings I did way back, I'm begining to wonder...do I go back to drawing cartoons...and even if I did, is there a point to keeping on with it?
I guess I need reasons to keep on or just forget it.
Suggestions anyone?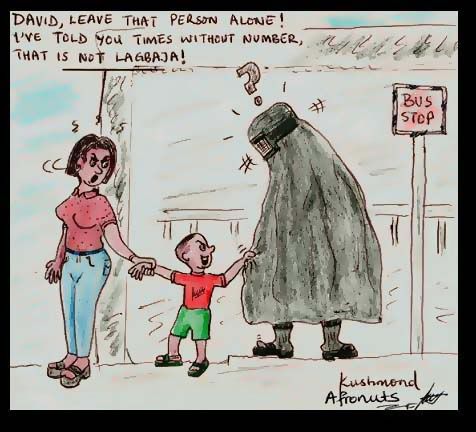 Click to enlarge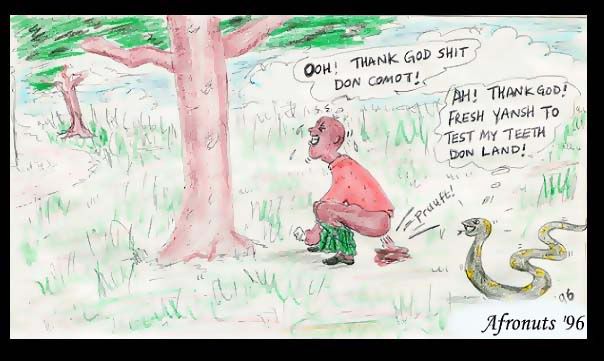 Click to enlarge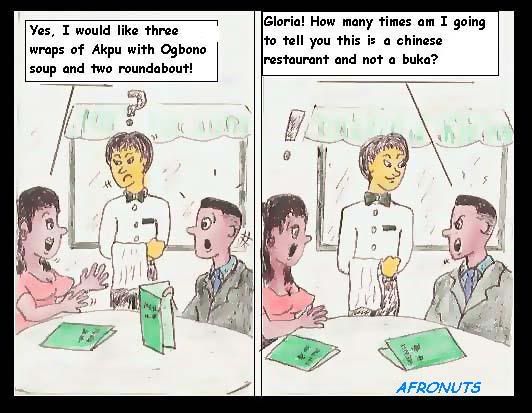 Click to enlarge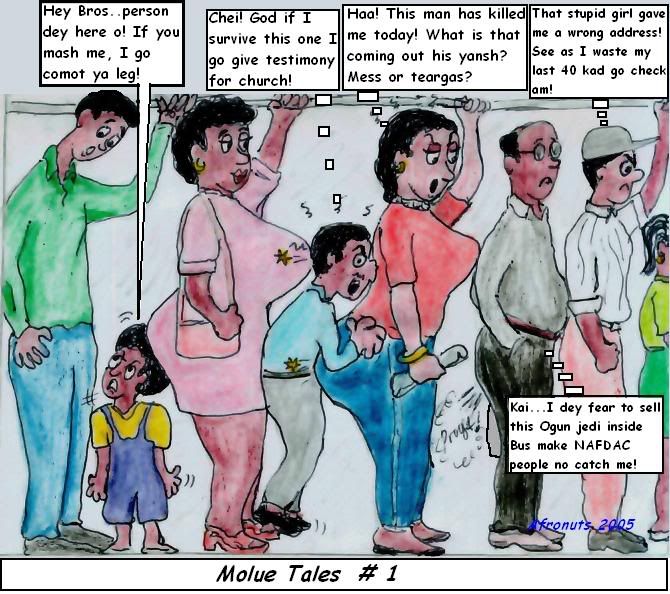 Click to enlarge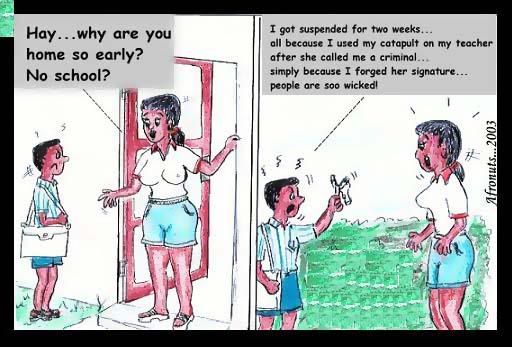 Click to enlarge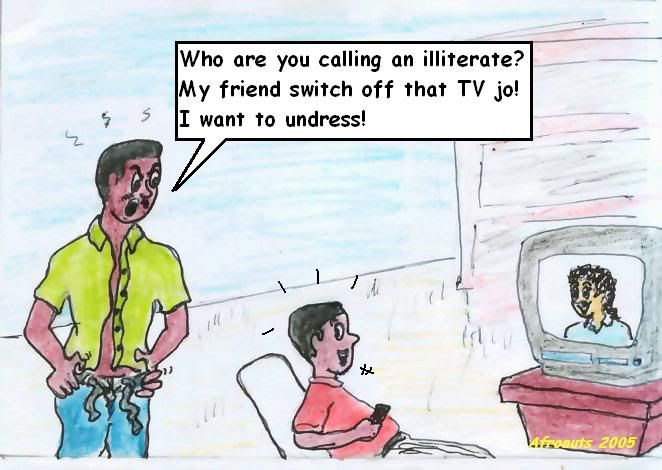 Click to enlarge

Click to enlarge