Belle Pass Swagg
Chronicled by

Afronuts

@ Tuesday, August 14, 2012
Remember an entry I did last month titled
'Overdon Swagg?'
where I wrote about the show's anchor, Bisola, and her exaggerated swagg whenever she's presenting the billboard chart?
Well...a recent episode aired on STV last week and my subordinate drew my attention to it.
'Hey Afro...your friend is on air again oh' She said, eyes fixed on the screen.
'Hahaha...she don come with her overcooked swagg again...' I replied.
'Come oh...what is this? Is this chick pregnant?'
I peered closely and watched as the chick moved on the screen.
Yes. There was an obvious extra bulge to the lower part of her stomach.
No doubt about it, she was pregnant...and I also noticed that the intensity of her swagg had reduced. Good idea...all that dancing about all in the name of 'representing' might not go down well with the baby.
It's amazing how pregnancy can change you totally...check out the difference between her last month and this month. The transformation and swagg reduction is amazing as you can see from the pictures. Pregnancy dey humble person...no be small thing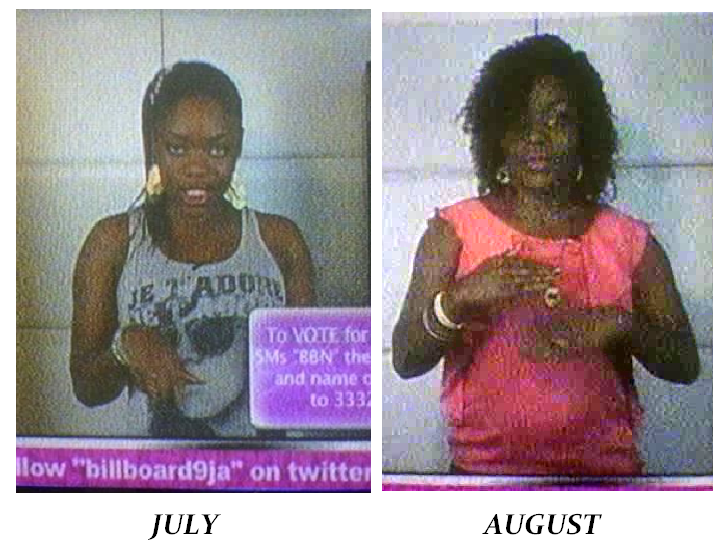 On the whole I still commend her for still looking fabulous even with pregnancy. I just wonder whether the pregnancy had been there since that July pic. All the best to her. I hope the swagg will still be there in the next 6 months...its amusing watching her do it...