Aluu Killings Suspects - Real & Fake Photos
Chronicled by

Afronuts

@ Monday, October 08, 2012
Thanks to the internet, social media, the use of phones and cameras, we can attempt to expose culprits behind the dastardly act of the killings of the four UNIPORT students, Lloyd, Chidiaka, Tekena and Ugonna.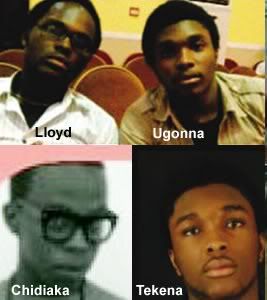 The Aluu Victims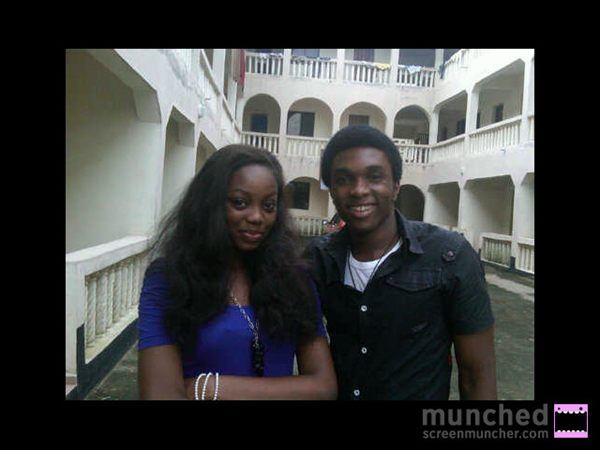 Ugonna with a lady believed to be his girlfriend
Currently, the media is abuzz with photos of individuals whose faces were caught on camera at the scene. A still photo of the man who actually lit the match that set the boys ablaze was equally captured and is being circulated online.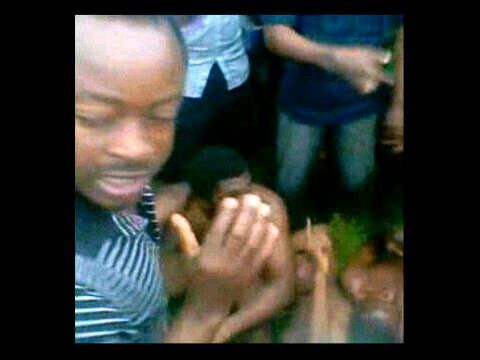 One of the suspects as caught on camera
Another suspect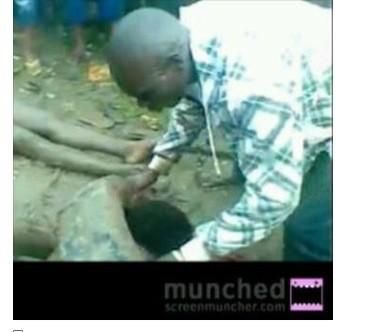 The man who lit the match that set them ablaze
However, in the midst of attempting to circulate photos of the killers, some photos which have nothing to do with the Aluu killings are being passed off as photos of the killers being caught. The following pictures below are being wrongly paraded as the army arresting a suspect. The photos have nothing to do with the Aluu incident.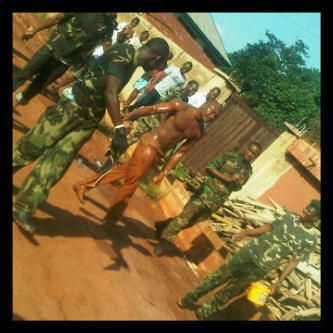 If you look closely at the photos, you'll notice that the half-stripped guy and the camouflaged men are actually laughing. It's more of a celebration than an arrest. Maybe its the half-naked dude's birthday as he seems to have been drenched in water that may have been poured on him to celebrate. It's not even certain if the men in Camouflage are really from the army - none of them is carrying a weapon.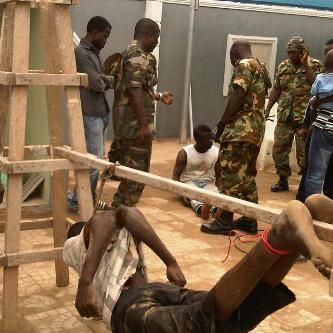 The photo above is also another fake being paraded as Soldiers arresting suspects. The photo is actually a very old pix that was dug up from the internet by some mischievious individuals.